2002 Abbinare : Washington State
---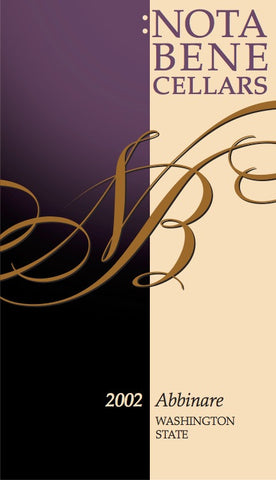 Abbinare is Italian for "link together" which is how we see this assemblage of vineyards and varietals…Washington's finest sources of Bordeaux. This wine was crafted to show how diverse vineyards can come together to produce a wonderful wine that will age for many years.
44% Merlot
(25% Conner Lee, 11% Chandler Reach,
4% Arianses, 4% Ciel du Cheval)
31% Cabernet Sauvignon
(25% Portteus, 6% Champoux)
17% Cabernet Franc (Portteus)
8% Petit Verdot (Ciel du Cheval)
Bottled on 8/22/04. This wine was aged for 23 months in oak barrels, 42% new French oak; 150 cases were produced.
Related Products
---