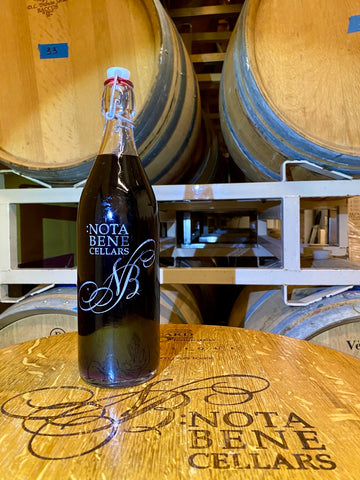 One small way to help save the environment and your money is to purchase our wonderful red wine in a 1 liter Italian bottle from Bormioli Rocco. It comes with a swing top closure that allows us clean and refill the bottles when you return them at your convenience. Our bottles are laser etched by Scott Leber of Nexus Glasswork from the Tri-Cities to last thru many uses with replaceable seals to keep your wine fresh and tasty. 
NB: These bottles are 1 Liter of wine, which is one third more wine that the standard 750 ml wine bottle. That's a big bottle. You get more wine and save on packaging while saving money and the environment. What could be better? 

NB: When you return the empty bottle after enjoying the :Nota Bene wine, a refilled bottle is only $15. 
Related Products
---