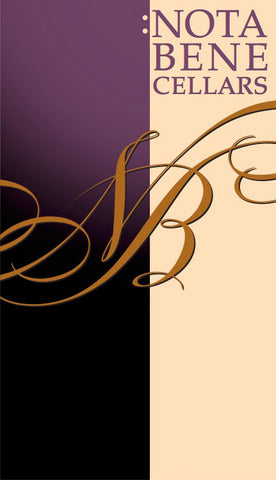 The grapes for our Yakima Valley blend were sourced from the exceptional vines of Kestrel View Estates Vineyard in Prosser, but it also includes a drop of Klipsun Cabernet for mid-palate appeal and a dash of Ciel du Cheval Petit Verdot for color and flower notes.
67% Cabernet Sauvignon (4% Klipsun)
16% Merlot
16% Cabernet Franc
1% Petit Verdot (Ciel du Cheval)
Aged in 84% new French oak barrels for 21 months; 156 cases + 6 bottles were bottled on 6/28/03.
The Yakima Valley and particularly the vineyards north of Prosser are clearly cooler growing sites than those of Red Mountain. You will be very pleased to experience the contrast in style and terroir between our Ciel and Kestrel View Estates Vineyard wines.
The Kestrel is distinctly less intense, softer and more supple with raspberries circling the rich vanilla that is a more forward expression of our French oak barrels. We like to say this wine is much more feminine in its mouth feel. But, gentlemen...this is not a wimpy wine!
Related Products
---