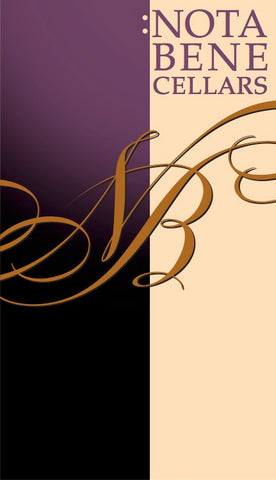 This Red Mountain wine is a wonderful blend of the finest grapes from Ciel du Cheval vineyard with just a splash of Klipsun Cabernet for mid-palate appeal:
58% Cabernet Sauvignon (4% Klipsun)
27% Merlot
14% Cabernet Franc
1% Petit Verdot
Aged in 100% new French oak barrels for 21 months; 182 cases were bottled on 6/29/03.
This wine is our most intense expression of a Bordeaux blend...clearly the deepest in color with a bouquet full of the essence blackberry and black cherry. Although Red Mountain is one of the warmest sites in the state, this wine has matured with the distinctive full flavors only experienced in Napa and the warmer regions of Australia and Italy.
Ciel du Cheval has been called finest vineyard in the Red Mountain appellation. You will be overwhelmed by the intensity of berry and cherry flavors and aromas packed into every mouthful this wine. Tim has been fermenting Red Mountain grapes since 1993 and Ciel du Cheval since 1994, and his ability to interpret the terroir of the site clearly shows through in this wine.
Related Products
---